"The climate crisis won't wait, so neither will we."
The young people spearheading the global #ClimateStrike and #FridaysforFuture movements have invited everyone to join them in walk-outs, strikes and marches. People in over 150 countries have rallied in support of youth climate strikes, and hundreds of Vancouver businesses have already pledged their support.
If you are a Vancouver resident or business, Sustainabiliteens invites us to join them on September 27 at City Hall, or along the march route.
Date:                    Friday, September 27
Location:           Vancouver City Hall
Time:                   1PM-4PM (beginning at City Hall, ending at the downtown Vancouver Public Library – Central Branch)
Route:                 Across Cambie Street Bridge to West Georgia Street and Hamilton Street, to gather at the Vancouver Public Library.
You may find additional details or other strikes in your community at Sustainabiliteens' event page. We hope to see you there!
No More Business As Usual
Here is a handy overview of some actions businesses could take to show support for local youth climate strikers
Display posters, cards and banners about the climate strikes in your place of business
Share information about local strikes on social media channels
Donate supplies to local youth organizers
Recruit other businesses and people in the community to join the strike
Join others in our community at the strike in Vancouver
Close your business on Friday, September 27 for all of part of the day — and display signage describing why
In this document is a significant compilation of great resources for any business owner or manager to consider when planning any of these items
About Global Climate Strike
Last week, the Global Climate Strike kicked off with millions of people marching across more than 4,000 grassroots-organized events. In Vancouver, hundreds of students staged "die-ins" – walking out of classes and schools to lie down in cafeterias, in malls, and on the streets – to raise awareness of the critical need for climate action. Since then, a groundswell of support from businesses and residents has surged for #ClimateStrikeand #FridaysforFuture.
In Vancouver, the strike efforts are coordinated by Sustainabiliteens, a local grassroots youth group involved in the global movement, and who have engaged their governments – including appearing before Vancouver's City Council to share their vision and invite the participation of leaders.
On September 27, an estimated 15,000 people are expected in Vancouver climate strikes, and we will walk out of our office to join them, adding our voices in solidarity and respect for the leadership of our young people, our peers, and our elders.
Moving Forward
At the Vancouver Economic Commission, we know economic prosperity does not have to be reliant on carbon emissions. Since 2010, Vancouver's economy has been a top performer in the Canadian landscape, and has done so while reducing reliance on fossil fuels and building smarter infrastructure.
Earlier this year, our own Vancouver City Council declared a state of Climate Emergency and approved six ways to reduce Vancouver's carbon footprint by expanding and accelerating initiatives to fight climate change:
Walkable complete communities
Safe and convenient active transportation and transit
Pollution-free cars, trucks and buses
Zero emission space and water heating
Lower carbon construction
Restored forests and coast
Central to any climate striking or activation that takes place during the week of September 20-27 is the understanding that a crisis is not averted through one week of protest. We must ingrain our action these weeks into the things we do moving forward.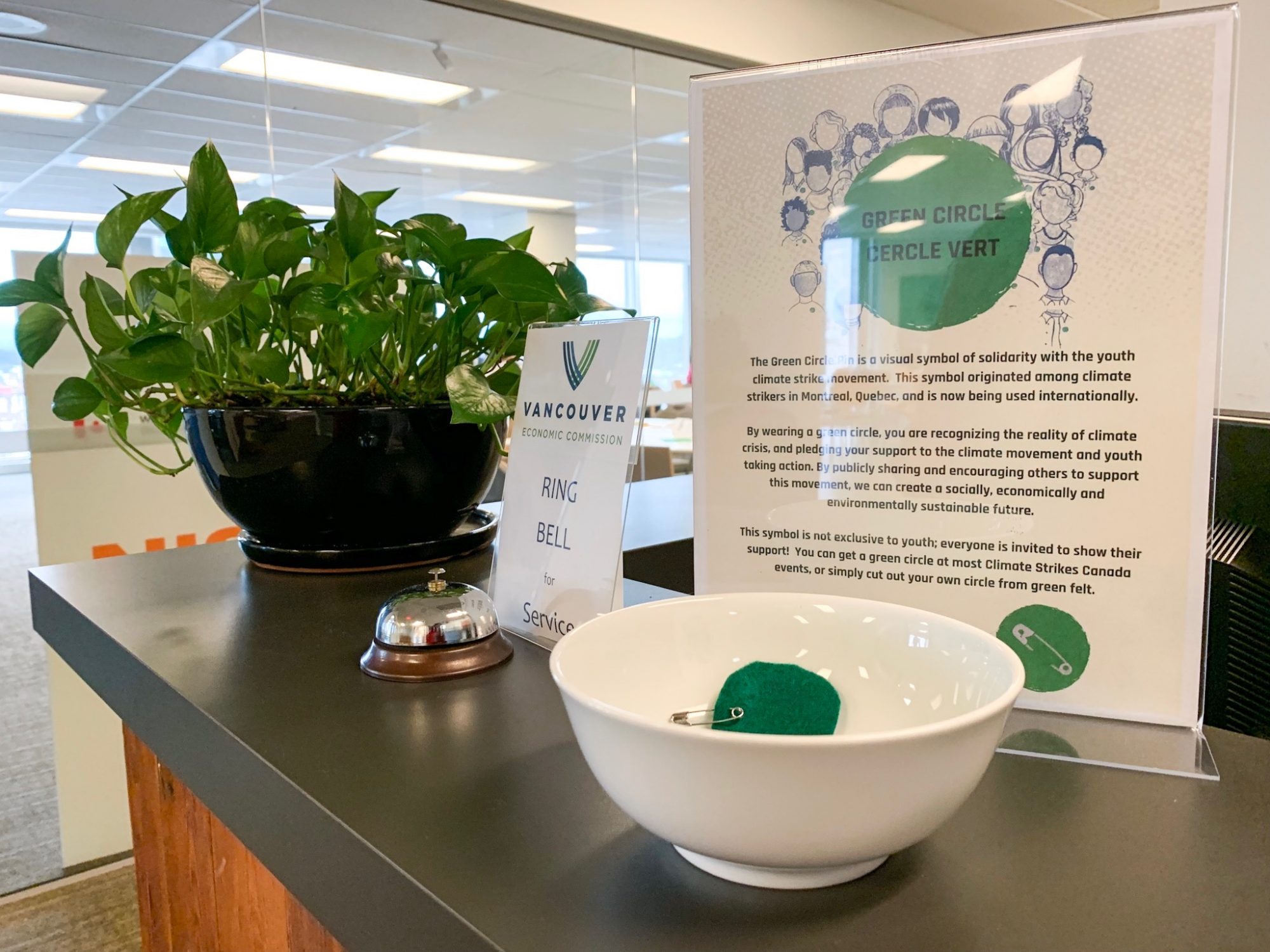 Other reading: