Green Economy and Service Innovation takes pride of place at 6th annual Canada–China Business Forum
The Canada–China Business Forum promotes trade and investment and fosters long-lasting economic benefits and relationships between cities, provinces, and nations in the Asia Pacific. International partnerships like the one between Vancouver and Beijing's business district, Chaoyang, provide concrete results for citizens, including meaningful jobs in critical sectors for climate action.

The annual business forum alternates host cities between Beijing and Vancouver and features a unique sector theme each year. This year's forum focused on the Green Economy and Service Innovation and the previous forum held in Vancouver centered around opportunities in the Digital Entertainment & Interactive industries.
"Our forum today builds on the deep cultural ties of family and heritage between Vancouver and the Asia Pacific. Thirty percent of Vancouver's population is of Chinese descent. Nearly half are of Asian background. And we are the most Asian city outside of Asia. Among our shared families, we also share common goals: of growing strong, green and resilient twenty-first century economies."
Catherine Warren, CEO, Vancouver Economic Commission
Agenda of the Day
Time

Event

8:30AM

Registration and Networking

9:10AM

Call to Order and Introduction of VIPs

Joan Elangovan, Event Host

9:30AM

Opening & Congratulatory Remarks

9:30AM

Keynote Presentation

"Making China Green Again: Challenges and Opportunities"
Dr. Wenran Jiang, Senior Fellow, Institute of Asian Research, School of Public Policy and Global Affairs, University of British Columbia; Global Fellow, Woodrow Wilson International Centre for Scholars, Washington, D.C.

10:00AM

Signing and Announcement Ceremony

10:15AM

Break

10:30AM

Panel Discussion: Green Economy

Moderator: Dr. Michael Cao, President of MMT Strategic Consulting; President, Tsinghua University Alumni Association (Canada)

Panelists:
Jihai Deng, Executive President, China International Green Economy Association
William Li, President of China Canada Cleantech Innovation Centre; Managing Partner of China Canada Commercialization Acceleration Network
Guoxing Zhang, CEO, Agriculture Bank of China (Canada)
Ming Zhang, CTO Canada's Lumenari Smart Lighting Co.; Founder and CEO of the North American Organic Industry Group
Grace Xu, Manager, North America, SafBon Water Service (Holding) Inc., Shanghai

11:15AM

Panel Discussion: Service Innovation

Moderator: Joan Elangovan, Executive Director, Asia Pacific Centre, VEC

Panelists:
Colin Hansen, President and CEO, Advantage BC
Paul Austin, Partner, Fort Capital
Wei Shao, Partner and Head of China Practice, Dentons Canada
Barry Penner, Managing Director, BC International Commercial Arbitration Centre
Sean Elbe, Regional Director, Investor Services, Invest in Canada

12:00PM

Break

12:20PM

Lunch

1:30PM

Pitch Sessions

3:00PM

B2B Networking

4:00PM

Conclusion
Announcements and New Partnerships
Vancouver, Beijing & Jinan pledge to collaborate on Green Economic Development and Investment
As with past years, companies often launch new partnerships and make announcements at the forum. The following Memorandums of Understanding were signed between the following parties.
1
Vancouver Economic Commission & Beijing Chaoyang District International Green Economy Association (Beijing Chaoyang IGEA)
This MOU establishes a strategic partnership around economic cooperation for the purpose of promoting sustainable business, seeking cooperation on green economy trade exchanges and facilitating communication for business communities for both Vancouver and the Beijing Chaoyang district.
2
Green Business Opportunity-Global & Intelligent International Consulting Inc.
Green Business Opportunity-Global, an exclusive agent of the China International Green Economy Association, signed an MOU to establish a partnership with Intelligent International Consulting Inc. The two parties agreed to promote development of the green economy in China and North America. They pledged to work together to strengthen exchange and cooperation in green technologies, ecological agriculture and biotechnology projects.
3
Vancouver Economic Commission & Jinan Municipal Bureau of Commerce
This MOU solidifies an agreement to strengthen trade exchanges, establish a strategic partnership for economic cooperation, promote investment cooperation and build a platform to facilitate communication between the business communities of both Vancouver and Jinan.
4
GF Securities Canada Announces New Headquarters in Vancouver
GF Securities (Canada), the first investment bank from China to establish a presence in North America, announced that they will be moving their head office to downtown Vancouver. The organization initially opened their doors in Richmond in September 2014 and successfully opened their Toronto branch earlier this year.
5
Aupera Technologies' New Product delivers Faster, Greener Data Centres for Video Storage and Processing
Aupera announced the general availability of Aupera's AUP2600 Series video processing systems; a jump in efficiency and data centre architecture that results in greener data centres. A fully loaded AUP2600 system can handle 380 concurrent video streams transcoding, delivering 33x more performance per watt, while using 1/10th the rack space compared to incumbent solutions. AUP2600 also enables real time AI-based video analytics on the same platform without the need to replace or upgrade any hardware.
Key Takeaways from the Platform for Idea Exchanges in Green Economy and Service Innovation
"Globalization makes environmental challenges become global challenges."
Dr. Wenran Jiang, President, Canada-China Energy and Environment Forum
Dr. Wenran Jiang's keynote speech challenged every country to collaborate together in order to find sustainable economic solutions, and to hold themselves to account for exporting emissions rather than reducing them. He cautioned "making China green again" at the expense of outsourcing its emissions and moving its pollutive industries to poorer, industrializing countries.
Subsequent panel discussions on the green economy and service innovation highlighted business development opportunities in several sectors within Canada and China.
All of these presentations are a testament to Vancouver, Beijing and Jinan's mutual dedication to further developing the green economy in several sectors within their respective cities. Some key takeaways include:
We must have a more realistic, less cynical view of how to diversify our economies, and meet global environmental challenges head on. Thinking about the global implications of the migration of pollution and CO2 emissions allows us to come from a place of collaboration when working towards solutions.

Consumers and businesses alike have unseen carbon footprints from the products they buy, including the vast majority of goods produced in China. True transformation is only possible by first acknowledging this and transforming the way we live, work and consume. We all play a part in creating environmental problems and we need to work together to develop solutions.
Tap into local expertise when doing business. It is important to preserve relationships with existing business partners while also looking for opportunities to further develop those relationships. There are many resources and support systems available for organizations that are looking to invest in Canadian markets.
The transition to a sustainable future yields countless opportunities for businesses. Businesses who monitor the pain points as well as strength of the work of other countries in developing a green economy should seize opportunities to collaborate whenever possible. It is vital that companies stay agile and innovative while keeping a watchful eye out for these opportunities.
"We need to work together. When you talk about climate change, it's all about, 'that's your responsibility, your delegation'. But that's not the goal of our green economy. Rather, it's about how we restructure different industries to meet the needs of the green economy and international markets"
Jihai Deng, Executive President, Beijing Chaoyang IGEA
Pitch Session for Companies in the Green Economy and Service Innovation Space
The event concluded with a pitch session in which several businesses with an alignment to the green economy, professional services and the Asia Pacific had three minutes to pitch their businesses to an audience of key representatives of local and international governments, enterprises, investors, research institutions, law firms and financial institutions. The following Canadian businesses pitched their products and services to the forum.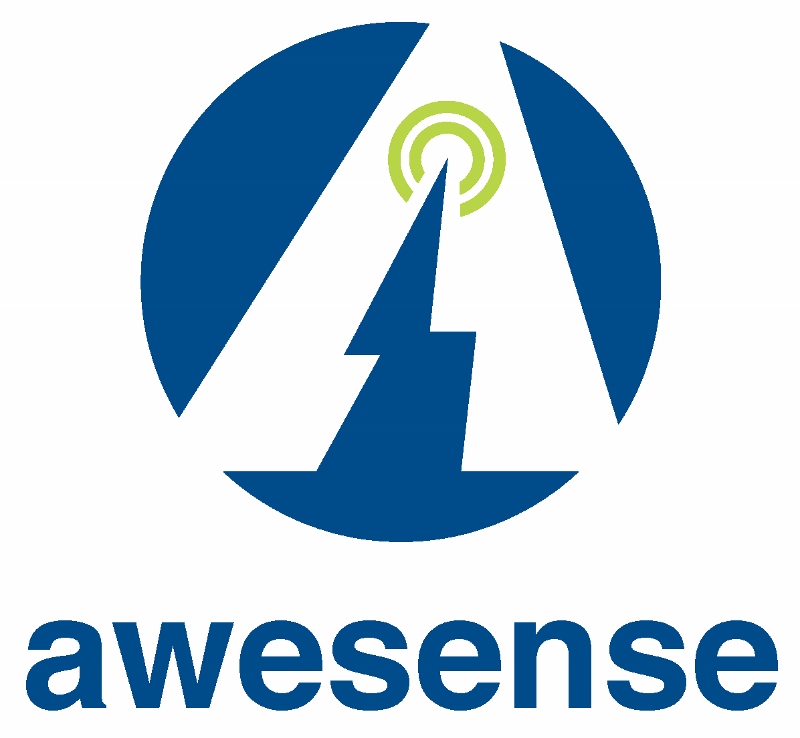 Awesense |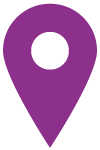 Mischa Steiner, Chief Executive Officer | awesense.com
Awesense, a global leading cleantech company making an impact on climate change, with headquarters in Vancouver, BC Canada. It was founded in 2010, and has customers throughout the world with it's main target markets in North America and Europe. Awesense has been listed as a Cleantech Group Top100 company and has recently received GE's Innovation Award in 2018. To date, Awesense has saved customers over 1.2TWh of energy and has curtailed over 800,000 tons of carbon.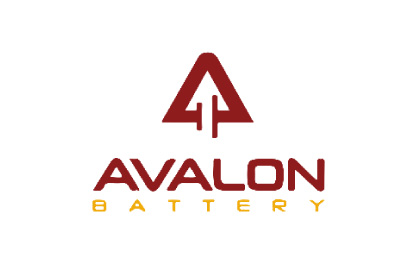 Avalon Battery |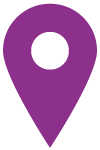 Matt Harper, Chief Product Officer | avalonbattery.com
Avalon Battery provides durable, reliable energy storage solutions. Energy storage is becoming a key operational advantage for renewable energy generators. By controlling when renewable power is delivered, that power can be far more valuable. Avalon's vanadium flow batteries have near-zero degradation over decades of heavy duty in service. Combined with a low-cost supply chain, Avalon delivers cost competitive storage solutions while delivering far greater value than incumbents.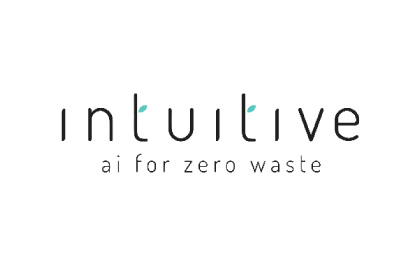 Intuitive |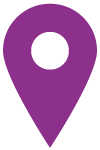 Hassan Murad, Chief Executive Officer | intuitiveai.ca
Intuitive is an award-winning tech company, developing a sensor-based AI platform that empowers buildings towards a sustainable zero waste world. Founded in 2017 and based out of Vancouver, Intuitive aims to be an integral part of smart cities through Oscar, their engaging user-nudging interface powered by cutting-edge machine learning and computer vision. Intuitive develops the most optimal neural networks via deep learning algorithms that facilitate user engagement to maximize recycling.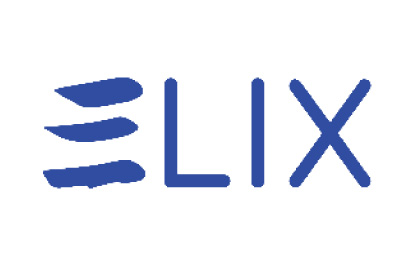 ELIX Wireless |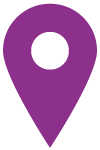 Brice Jamieson, Director of Technology | elixwireless.com
ELIX Wireless is the leader in high performance wireless power transfer. ELIX has delivered an industry breakthrough with its Magneto-Dynamic Coupling (MDC) technology. Founded in 2013, ELIX began as a spin-out from the University of British Columbia to commercialize a fundamentally unique wireless power transfer technology. ELIX is designed for applications such as EV charging, autonomous vehicles, AGV, and fleet charging. ELIX is headquartered in Vancouver, and has a presence in Santa Clara, California, and Shanghai, China.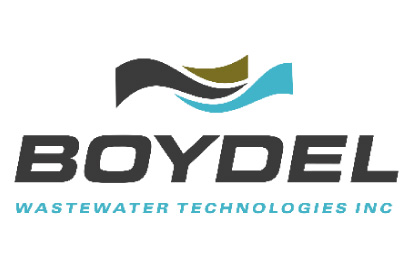 Boydel Wastewater Technologies |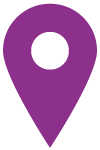 Norman Keevil, President | boydel.ca
Boydel Wastewater Technologies is a private company located on Vancouver Island near Victoria. Boydel has developed and globally patented a novel electrochemical treatment system for industrial and municipal wastewater. Boydel's WaterMiner removes more contaminants than competing technologies at lower costs, doing so using less than 1/4 of the physical footprint of incumbent solutions. The company is currently commissioning its first commercial reactor through an Authorized Systems Integrator (ASI) in Australia.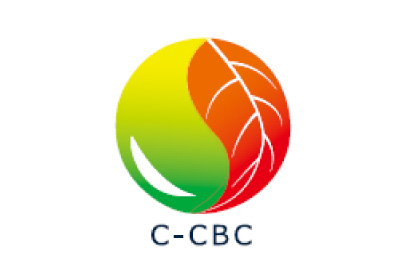 China-Canada Bioenergy Centre |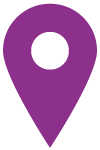 Siduo Zhang, Manager, China-Canada Bioenergy Centre | c-cbc.center
The China-Canada Bioenergy Centre (C-CBC) brings together top academic and industry partners from the two countries to foster bioenergy technology development, maturation, demonstration and commercialization. It is a joint initiative by the University of British Columbia (UBC) in Canada and Beijing University of Chemical Technology (BUCT) in China. Since its opening in August 2015, its partnership has grown to 40 organizations including universities, research institutions, not-for-profits and companies, as well as 73 academic researchers.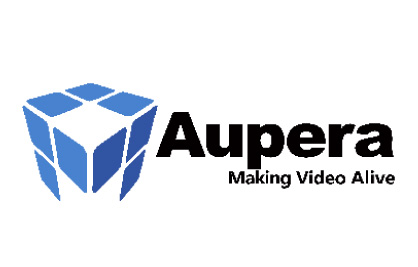 Aupera Technologies |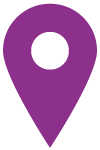 Shu Shen, Technical Director | auperatech.com
Aupera Technologies is a technology innovator which builds converged architecture of video transcoding, content structurization, and video storage systems. With their proprietary distributed computing and storage architecture, coupled with an AI acceleration engine, Aupera is building next-generation video data centre platforms. Aupera Technologies is looking for investment and partners to quickly expand their market share in the video processing industry with the aim of becoming the leading service provider in video processing with embedded AI for video content analytics.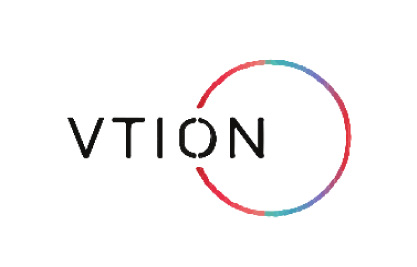 VTION |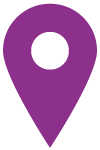 Manoj Dawane, Founder & CEO | vtion.in
VTION is an Audio Analytics company with a product suite based on android applications to measure consumption patterns of various audio media, includingradio and music streaming apps, on smart devices in real time. The company has built a patent-pending Audio Meter and Radio Meter that can measure the exact duration, radio channel, medium (app used) to listen to music/radio on a smart device.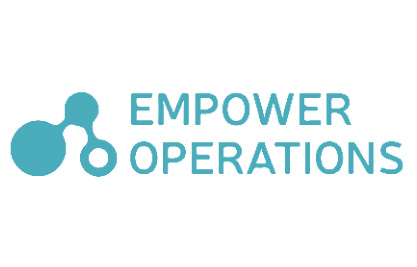 Empower Operations Corp. |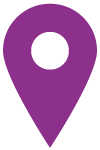 Gary Wang, CEO Empower Operations Corp. | empowerops.com
Empower Operations Corp. offers leading edge software that accelerates product 安定process design for manufacturers. Today's market demands products with great quality, price, and safety. Their software helps manufacturers meet market needs with lower costs and shorter time-to-market using intelligent engineering design technologies.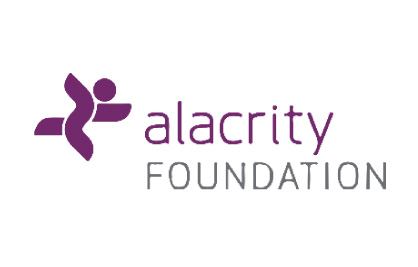 Alacrity Foundation |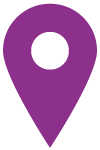 Peter van der Gracht, Director | alacritycanada.com
The Alacrity Foundation is a non-profit organization founded in BC in 2009 with a mandate to promote technological entrepreneurship and facilitate regionalized investment opportunities. Since inception, Alacrity Foundation companies have employed more than 200 people and have had a direct economic impact of $300 million in Western Canada. Alacrity is currently running a "Cleantech Scale-Up" program that targets BC clean technology companies poised for international growth.

Brought to you by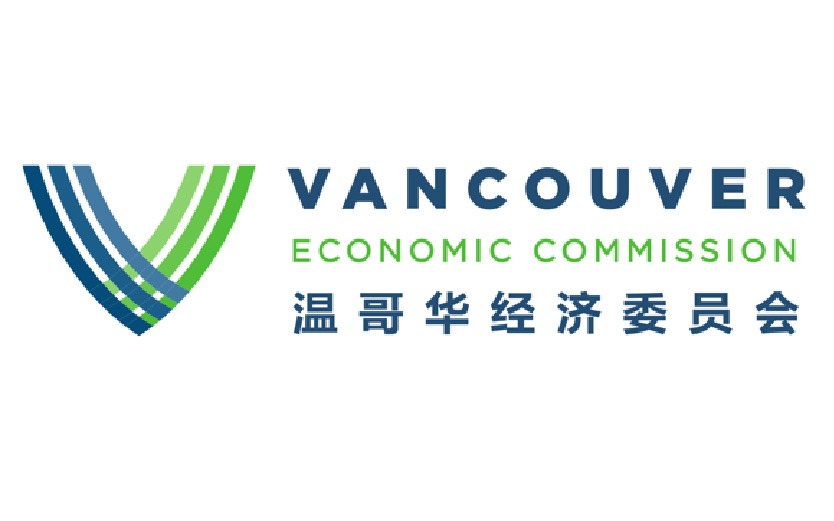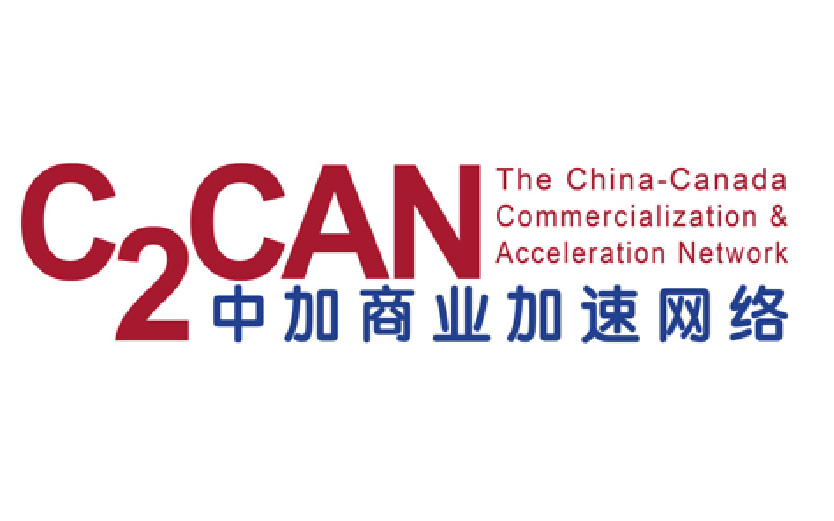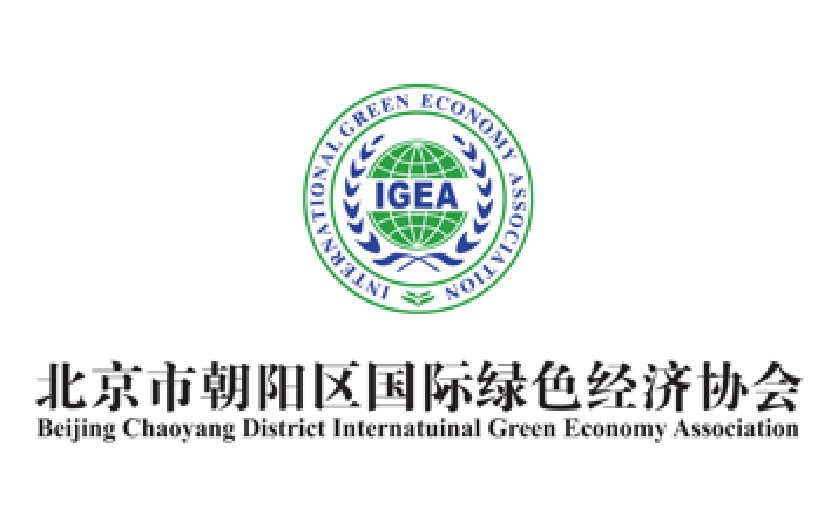 With Support From