Join over 200 Vancouver businesses in support of stronger action against climate change and be recognized as a local green economy leader.
The Vancouver Economic Commission recognizes that there is a strong and clear business case for climate action and that business is a critical agent for change.
Governments from around the world are meeting this December in Paris, France to discuss international commitments to carbon reductions. The United Nations Climate Change Conference – otherwise known as the 21st Conference of Parties (or "COP21") – provides a pivotal opportunity to take action. Decisions made at this conference will influence the way we do business, as well as the world in which we do it.
By signing this pledge, Vancouver companies are voicing their support for stronger action on climate change globally while building our green economy locally.
These were the first 10 organizations to pledge their support. See the growing list of other climate leaders below!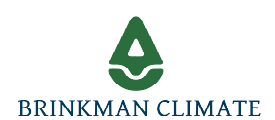 Sign the pledge today
Together we are building a green economy.
The following organizations have already pledged their support for stronger action on climate change:
505-Junk
5T Sports Group
Alterra Power Corp.
Artist's House B&B
A Thinking Ape Entertainment Ltd.
ATD Waste Systems Inc.
Atticus Financial Group
AURO Enterprise Cloud
Avid Consulting Group Ltd.
Axine Water Technologies
Basic Design
BC Event Management Inc.
BC Sustainable Energy Association
Big Green Island Transportation
Big Picture Media Corporation
Bike Doctor
Boldt Communications Inc.
Brandfx
Braziller Inc.
Brix Media Co.
BullFrog Power
CA Cloud
Canada Green Building Council
Canadian Web Hosting
CDP
Chambar Restaurant
Chrysalix Energy Venture Capital
CityStudio Vancouver
Clara Whyte – Consultant
Clean Energy Association Of British Columbia
Climate Smart Businesses Inc.
Clear Directions Coaching
Clotho Prints
Clubcard Printing
Coastal Peoples Fine Arts Gallery
Commissary Connect
Cork It Socio-Ecological Innovation
Corporate Traveller
CSuite Content
Daily Delivery
Disruptive Media Publishers
DMC Associates
Domain7
Drizzle Apparel Co.
Dudoc Vancouver
Earnest Ice Cream
East Van Graphics
Eclipse Awards
EcoTECH Energy Group
EcoZero – An Earthworks Recycling Company
Ecotrend Ecologics Ltd.
Edge Consultants
Elevator Strategy Advertising & Design
Emerging Leaders for Solar Energy BC
Eminence Organic Skincare
Encorp Pacific
Energy Canvas Ltd.
Estella Lum Creative Communications
Etalim
Ethical Bean Coffee
Eurete Enterprises Inc.
Eva and Co Wigs
Fairmont Waterfront
Fairware
FICOM
Foresight
Forester
Frameworq
FreshTAP
Frogbox
Fused Planning & Development
Etienne Poulin Graphic Design
Genesis Law Corporation
Gentle Fawn Clothing
Global Environmental Lighting Services
Global Relay
GLOBE Series
Goh Ballet Academy
Golden Properties
Gorilla Food
Granville Island Brewing
Greenchain Consulting
Green Chamber of Commerce BC
Green Coast Rubbish Inc.
Green Spark Group
GreenStep Solutions Inc.
Grin Technologies Ltd.
Groundswell Education Society
HEAL – Healthy Eating & Living
HighNet Energy
Hogan Millar Media
HTEC Hydrogen Technology
I Am Local Co.
Innergex Renewable Energy Inc.
Instream Energy Systems
Integra Cleantech Consulting
Integral Group
Inventys
Jora Canada
Junxion Strategy
Kambo Green Solutions
Katey Scott Communications
KIMBO Design Inc.
Kineteks Corporation
Koho Power
Kumu Agency
Leverage Labs
Lexeme Consulting
LFG Advisory
LFT Group Brands Ltd.
Lighthouse Labs
Ligth Trail Consulting
Luka Strategies
Lunapads
Luckett Wenman & Associates
Mavi Jeans Inc.
Metropolitan Fine Print Inc.
Michael Green Architecture
Mikaela Reuben Nutrition
Mills Office Productivity
Morrison Hershfield
Motive Communications
My Green Space
Myoactin
Native Northwest
Naturally Crafted Contracting
Naturehood Ecological Consulting
New Leaf Management
NOW Communications
Novex Delivery Solutions
Nucleus Networks Inc.
Offsetters Climate Solutions
Oughtred Coffee & Tea Ltd.
Pacific Image Home Designs Ltd.
Penfolds Roofing And Solar
Pinna Sustainability
Potluck Cafe & Catering
Printprint.ca
Quadra Architecture
Rainforest Automation
Ralph's Radio Ltd.
Rangate North Woodworking Solutions Inc.
Realice
Realize Strategies Co-Op
Recollective
Recycling Alternative
Recycling Council of BC
RecycleSmart Solutions
RED Academy
Red Door Energy Design Ltd.
Red Rhino Networks
Renewal Funds
Rennie & Associates Realty
Richard Littlemore & Associates
Ripe Rides
Rocky Mountain Flatbread
Royal Printers Ltd.
Salt Spring Coffee
Satya Organic Eczema Skincare
Schneider Electric Solar
SES Consulting
Sharp Six
Shift Delivery
Skipping Chickadee Handmade Jewelry
Social Nature
Sonia Khan – Consultant
Spokes Bicycle Rentals
Spring Activator Inc.
Spud.ca
Stage 3 Renewables Inc.
Stephen Irving Communications
Stone Event Imports
String Theory Entertainment
Sustainable Cities International Society
SustaiNet Software International Inc.
Swanson Biomass Energy
Switchboard
Sustainability Solutions Group Workers Cooperative
Sustainability Ventures
Gen Why Media
Symmetry Lighting Ltd.
Synergy Enterprises
Tantalus Labs
Terramera PlantHealth
The Hive Mediaworks
The Only Animal Theatre Society
The Plastic Bank
The Silent Gardener Ltd.
THNK School of Creative Leadership
The Soap Dispensary
Tinkerine Studios Ltd.
TORQUE Strategies
Tourism Industry Association of BC
Towards Eden Green Power Events
Two Story Productions
Underables
VanAir Design
Vancouver Bike Tours
Vancouver Enterprise Forum
Vancouver Renewable Energy
Vij's and Rangoli Restaurants
Vital Body Weight Loss Centre
Walas Concepts
Web Express Printing
West Coast Reduction Ltd.
Westin Grand Vancouver
Westport Innovations
Whiskey Wiseman Society
Constantly updating . . .